MGM Explores Social Gaming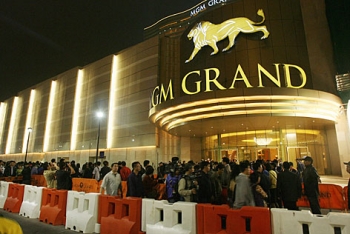 Casino giant MGM Resorts International is currently working on the launch of a social gaming website in order to capture some of the growing social gaming market, including poker and bingo. Predictions by Lazard Capital say that the social gaming sector will be worth $9 billion annually by 2015, and many other estimates are much higher. Sociologists have observed that the increasing prevalence of social media means that people are spending more time on social media websites like Facebook to stay connected. About 41% of internet users in the United States use social networking sites to play games.
Social gaming has been a hot topic for the casino and gambling industry. On Facebook, Zynga's new bingo game attracted millions of players in just two months, and Texas Hold 'Em is the most popular game on Facebook. The new game by MGM International will have a Las Vegas style casino theme, and will be similar to Zynga's blockbuster game FarmVille. MGM hopes this move will help the company to establish a relationship with the social gaming niche client sector. The MGM operation will be launched as a free gaming site, but according to MGM's chairman James Murren, the company hopes to monetize the site once full legalization of online gambling takes place.
Last year, industry observers speculated that MGM was planning to enter the social gaming industry. In October 2011 MGM announced plans to enter the social gaming market in hopes of attracting more players to the company's casinos. The new MGM game will allow players to pretend to be a casino mogul. Other casino companies have expressed an interest in social gaming for the same marketing purposes. Facebook has over 900 million active users, and the potential of Facebook for the gaming industry can easily be seen.
In 2011, the social gaming market experiences astounding growth. According to IHS Screen Digest, the size of the social gaming market doubled between 2009 and 2011 and had a growth rate of 116.4%. The Rivera in Las Vegas has partnered with the developers of the popular Facebook game Bingo Blitz. The Rivera hopes to use social gaming as a player acquisition tool. Gaming experts say that the recent move by MGM will be used to promote its brand and acquire new customers. If and when online gambling becomes legal in the United States the site has the potential to become a new revenue stream for MGM International.