Responsible Gaming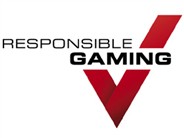 Poker is a very interesting game that took over the world like a storm since an accountant named Chris Moneymaker won the WSOP Main Event in 2003 and that day became a poker champion, a millionaire and from that day on a professional poker player.
Poker is available now on hundreds of rooms all over the internet. You can play it for fun and play money or with real money and earn cash, prizes, tickets to big tournaments and more. With poker so available to anyone who wishes to play, it is important to know how to play responsibly not cross your limits and believe it or not it can be done easily so you can play poker, enjoy the game, earn money and not go crazy, broke or have it damage aspects of your life.
In cases where gambling affected negatively on your life, Click here to understand how to stop your gambling problems, how to get your life back on track, use the gambling helpline and how to play safely.
Playing Responsibly
Here are some key factors to help you control your gaming whether it's live or online so you'll have fun playing the game with your own means and to your limits:
• Never play for everything you've got
• Each game decide the amount of money you're willing to lose without it hurting your everyday life and play for it, no more than that
• Don't play when you're not feeling well
• Don't play when your mood is not right, when you're upset, angry, depressed, feeling down, etc'
• Enjoy regular breaks to freshen up
• Don't chase your loses
• Forget about your loses and concentrate on the current hand and game in progress
• Decide how high your lose can be
• Set a daily, monthly, yearly amount you're willing to play for without it having any effect on your everyday life if you happen to lose it
• Set yourself a time limit and don't overdo it
• When you're having a bad streak, take some time off to relax, learn from mistakes and only then come back to play with the tips mentioned above
Do you Need Help Controlling Your Gambling?
• Did you ever lose time from work in order to gamble?
• Did you forget important daily tasks you need to do because you've been gambling?
• Did gambling made you feel bad, upset, angry?
• Did gambling made your life unhappy?
• Did gambling hurt or damaged aspects of your life (work, relationships, family matters)
• Have you ever had to sell anything in order to finance your gambling?
• Have you ever stolen in order to finance your gambling?
• Have you ever committed any illegal act in order to finance your gambling?
• Has gambling badly changed the way you live and act towards self and others?
• Do you have trouble sleeping because of gambling?
If the answers to these questions are positive, you may need to seek professional help in order to restore your life to the right path and help you live a positive and productive living again.
It can happen to anyone and there's no shame in it. With the proper help and guidance from organizations like Gamblers Anonymous you can restore your life, smile again and learn how to play and gamble responsibly.