Meet The Pros - Introducing Professional Poker Players
Pages: 1 2 3 4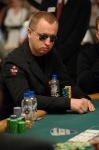 Alexander Kravchenko was born on April 21, 1971 in Arkhangelsk, Russia. He holds one World Series of Poker (WSOP) bracelet, which he won in 2007, and his hometown is Moscow, Russia.

1997 was the year he first started playing poker. In 2007, he made it six times in the money in WSOP events. In one of these events, he came in 4th at the $1,500 Limit Omaha Hi/Lo event and won his first WSOP bracelet. He also finished 5th in the inaugural World Series of Poker Europe (WSOPE) event, 3rd in the Moscow Millions event and won the Austrian Masters, the Winter Tournament that was held in St. Petersburg, the Helsinki Freezeout, and the Pacific Poker Open that was held in the U.K.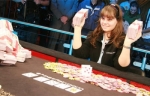 Annette Obrestad was born on September 18, 1988 in Sandnes, Norway. She is known by her nickmame "Annette_15" and her hometown is Sandnes, Norway.

She holds a World Series of Poker Europe (WSOPE) bracelet which she won in 2007. By winning this bracelet in 2007, she set a new record for being the youngest player to win a WSOPE bracelet as she did it at the age of 19 years old. She is also known for her online poker play and is one of the best online players in the world today, especially when it comes to the tournaments.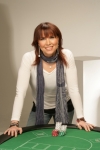 Annie Duke holds one World Series of Poker (WSOP) bracelet which she won in 2004. She is known by her nicknames "Annie Legend", "The Duke", "The Duchess of Poker". Her hometown is Los Angeles, California.

Duke's brother is Howard Lederer, a professional poker player himself. She has also a sister (Katy Lederer) who is a poet and an author, who wrote a book about the family, titled "Poker Face: A Girlhood Among Gamblers". Her father (Richard Lederer) was a writer and linguist who taught at St. Paul's School. Duke has also a family of her own now and she has 4 children: Maud born in 1995, Leo born in 1998, Lucy born in 2000, and Nell born in 2002.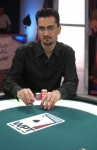 Antonio Esfandiari (born Amir Esfandiari), who is also known as "The Magician", was born in Tehran, Iran on December 8, 1978. His hometown is San Francisco, California.

When he was 9, he and his family moved to San Jose, California and from there on, Antonio's way of becoming a poker player has begun.

At the age of 19 he changed his name from Amir to Antonio and became a professional magician, hence the nickname given him by his poker friends. One day, while performing magic tricks, he was invited to game of poker (Texas Hold'em) - and the rest is history.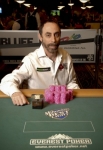 Barry Greenstein was born on December 30, 1954 in Chicago, Illinois. He holds 3 World Series of Poker (WSOP) bracelets and 2 World Poker Tour (WPT) bracelets. He is also known by his nicknames "The Robin Hood of Poker" and "The Bear", and his hometown is Rancho Palos Verdes, California.

Greenstein graduated from Bogan High School and went to learn at the University of Illinois where he got his bachelor's degree in computer science. He also studied for a PhD in mathematics, but never defended his dissertation, even though he completed it.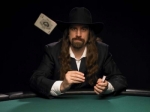 Chris Ferguson (born Christopher Philip Ferguson) was born on April 11, 1963 in Los Angeles, California. He is also known by his nickname "Jesus" because his look (long hair and beard) resembles that of Jesus. Ferguson won five World Series of Poker (WSOP) bracelets and is also the winner of NBC's National Heads-Up Poker Championship of 2008.

When you see Ferguson for the first time, it never crosses your mind that he has a Ph.D. degree in computer science from UCLA. Both his parents have doctoral degrees in mathematics, and his father also teaches game theory and theoretical probability at the same UCLA Ferguson got his degree at. He is also one of the Full Tilt pros.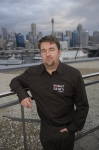 Chris Moneymaker (born Christopher Bryan Moneymaker) was born on November 21, 1975 in Atlanta, Georgia. His hometown is Nashville, Tennessee and he holds one World Series of Poker (WSOP) bracelet which he won in the 2003 WSOP Main Event.

His win marked the way to what is known as "The Poker Boom", and from there on more and more people began playing poker around the world and in various tournaments.

Moneymaker studied at Farragut High School in Farragut, Tennessee and afterwards got a Master's degree in accounting from the University of Tennessee.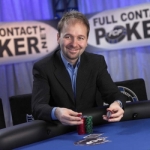 Daniel Negreanu, who is also known as "Kid Poker", was born on July 26, 1974 in Toronto, Canada. He is one of the most known and loved professional poker players and has won four World Series of Poker (WSOP) bracelets and two World Poker Tour (WPT) championship titles. He currently resides in Las Vegas, Nevada and is a vegan since 2003.

As a teenager, Negreanu had a dream to become a professional snooker player and at the same time he started learning to play poker at the age of 15. By the time he was 16 years old, Negreanu was spending his time in pool halls, hustling, betting on sports and playing cards.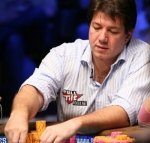 David Benyamine, who is also known by his nickname "Napoleon", was born on July 5, 1972 in Paris, France. He holds one World Series of Poker (WSOP) bracelet and one World Poker Tour (WPT) title. His hometown is Paris, France.

Benyamine was a professional tennis player when he was young, but had to quit because he suffered from pain in his shoulder. He also used to play billiards and was a successful player in France, one of the best ten players in his country.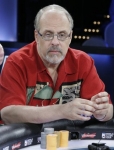 David Sklansky was born in the year 1947 in Teaneck, New Jersey. His nickname is "The Mathematician", he lives in Henderson, Nevada and he holds three World Series of Poker (WSOP) bracelets.

Sklansky was raised in Teaneck, New Jersey, where he also graduated from Teaneck High School in the year 1966. Later on, he studied at the University of Pennsylvania, but quit before he could graduate. He decided to return to his hometown, where he passed many Society of Actuaries exams before he reached the age of 20 and then worked for an actuarial firm.



This summer, the most exciting tennis tournament in the world, Wimbledon 2011, will catch the attention of viewers worldwide. See this Grand Slam competition live - Buy Wimbledon Tickets 2011 and enjoy seeing the most famous tennis players competing for the most prestigious title in this sport.