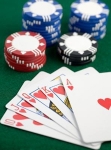 The term "poker" includes an astounding variety of card games, which enjoy a boost of popularity in the recent years. Each of these games has its own set of rules, but they also have a few things in common. This article introduces you to the player actions and betting structures, which you encounter at every poker table.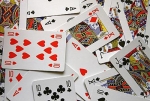 For many experienced poker players, the cards they hold are not just aces, queens or tens. Here are some of the most intriguing and unusual nicknames that were given to various poker hands and card combinations. We hope that you find this list both entertaining and educative.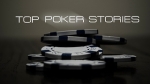 Anyone who loves the game of poker knows to appreciate a good story and when it comes to the world of poker, there are many interesting facts and stories produced over the years, some are almost unbelievable, but I assure you that everything that you're about to read here is truly real and did happen.
Read more about 5 Interesting Poker Stories That Never Stop to Amaze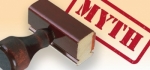 When we think about poker stories we think about monster pots, great poker game and plays by the pros, amazing card reading and more. What about the poker myths? I'm sure you've heard about some of the myths mentioned in this article, maybe you believe them but after you read this poker myths article, you'll understand that some things are not as they seem and it's time to get some stories and facts about poker straight
Read more about Common Poker Myths - 11 Poker Facts That Are Just Not True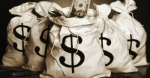 Poker players don't only gamble around the poker table, they gamble whenever they have the chance, because let's face it – poker players simply love to gamble and because they do that so often, it's no wonder that their prop bets are some of the best and craziest bets around.
Read more about Poker Prop Bets - 10 of the Craziest and Weirdest Bets among Poker Players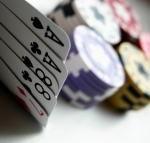 Playing free poker is a real fun, but it is also a learning experience. How can you choose which free poker site is the best one for you? The article answers this question by offering a list of several points.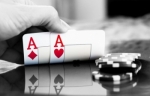 The game of poker is very intense these days. Players are younger, more aggressive and with tons of experience playing in many live tournaments, whether it's the WPT, EPT or WSOP and have years of experience playing hours each day in online poker rooms such as PokerStars, 888 Poker and other leading poker rooms. But what happens when they get pocket aces?
Read more about How to Lose with Pocket Aces in a $1 million buy-in Tournament
Texas Hold'em is the most popular and probably the most challenging kind of poker. Two cards are being dealt face-down to every player and five more are dealt face-up on the table. This article will guide you through the rules of Texas Hold'em.
Read more about No Limit, Fixed Limit and Pot Limit Texas Hold'em Rules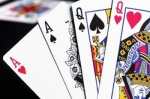 Omaha Poker is a game of much stronger hands than can be seen in a typical Texas Hold'em round. Straights, flushes and full houses are very common, and even a pair of aces might not be enough. This article introduces the reader to the basic rules of Omaha Hold'em.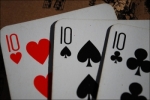 You don't need a large bankroll to start playing cash games. Some free money poker sites can give you money when you register. The article lists various ways to get poker money for free.
Read more about Free Poker Sites - Free Bankrolls To Start Your Poker Career