Poker in Japan Enjoys Insightful Advocacy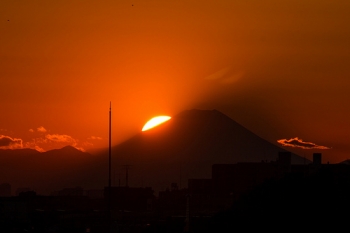 by t-mizo

Poker is a minority sport in Japan. Introduced as a spin off from US military personnel after World War II, the game has only ever enjoyed a marginal, fringe status. In contrast, traditional Japanese mind sports enjoy overwhelming popularity. For example, it is thought that the games of go and shogi are played seriously and competitively by up to one tenth of the entire population. There are, as a parallel to the professional poker circuit elsewhere in the world, full-time professionals (shinkenshi) making a good living as players of these games.
There is clearly a gaming appetite in Japan - a fact recognised at a political level by Prime Minister Shinzo Abe who has been pushing for the legalisation of casino style gambling in the country for a number of years now. But Japan's older generations are famously conservative in their outlook and legislative change is proving hard to push through.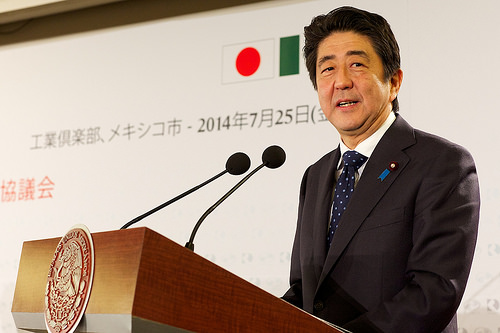 by Presidencia de la República Mexicana

An insightful advocate
As in so many areas of life, however, the advent of the internet and the increasingly international outlook of younger Japanese are combining to see poker (and other casino style games) gain a foothold in the land of the rising sun. In particular, the promotion of the game was given a significant boost by the success of Naoya Kihara, who achieved the rare distinction of becoming the first Japanese to pick up a WSOP bracelet in June 2012.
Kihara, a serious backgammon player, was introduced to poker almost by accident, but found the game's calculative aspect ideally suited to his talents. It took the University of Tokyo physics student five years to progress to the point where he was able to compete - and win - on the international stage, but as he has been quick to acknowledge, that journey was accelerated massively by his discover of online poker.
Online acceleration
The high levels of internet penetration in Japan combined with the far sighted targeting of the Japanese market by such domain specific providers as http://www.32red.com/jp/ provided the perfect conditions for someone of Kihara's single-minded disposition.
Kihara became something of a national celebrity following his victory in the 42nd World Poker Championships. It was the equivalent of an American becoming recognised as a world champion at Kendo - albeit with the added kudos that younger Japanese attach to Western styles and past-times.
Kihara has used the publicity that he garnered with that early success to become something of an ambassador for the game of poker in Japan. And consistently in his comments he has pointed to what he sees as the innate advantages of being able to play online.
This date '12 @key_poker & Japan celebrated their first #WSOP bracelet. 'Nkeyno' Naoya Kihara won the $5k PLO 6max pic.twitter.com/VHFQQMbUmx

— WSOPMemories (@WSOPMemories) June 20, 2015
Multi-channelled learning
We all know that there is no substitute for experience. Social scientists dress it up as tacit knowledge, and Malcolm Gladwell's famous (or perhaps infamous) 10,000 hours rule is an attempt to quantify the process, but in life as in poker, there are no short cuts. In terms of poker - as Kihara is frequently at pains to stress - that means in order to achieve a competitive standard you need to play thousands of hands, and to do so consciously and with a critical and reflective learning mentality.
Inevitably such advice is music to the ears of 32Red, Mr Smith Casino, 888Casino and their ilk, but the point that Kihara makes is that playing online allows that process to be speeded up immeasurably when compared with playing hands face to face. He calculates that a minimum of 80% of playing time is down time. Playing online - provided you have the mental capacity to handle the amount of data - means you can play multiple games simultaneously. Kihara admits to playing up to nine hands simultaneously. It is certainly not an approach for the faint-hearted, but for someone of Kihara's undoubted intellect it proved a perfectly adapted accelerated learning environment. And of course, once a winning mastery is attained, such an accelerated process quickly ramps up the winning figures.
A move in from the margins
It is notable that Kihara is not so quick to advocate the fast turnaround spin and go formats as he is to stress the learning benefits of playing multiple games simultaneously. The learning process requires a more sustained mental engagement than the' rush' formats which are proving so popular.
Debates as to the merits or otherwise of such formats will continue. Whilst they do, the game of poker will continue to make its way into the Japanese consciousness. It is slowly shedding its niche status. Out and out cash games are not yet legal - a convoluted form of so-called 'amusement poker' is the standard competitive format. But the political tide is undoubtedly flowing in the direction of the players. The online boom shows every sign of going from strength to strength, and as a new generation of Japanese grow up comfortable with an outward-looking globalised perspective, Japan looks set to bring poker in from the margins. Poker may not be a minority pass-time in Japan for very much longer.