The Best Poker Books
Become a true poker professional as you learn from the best to master the game. These poker books and poker bestsellers will teach you all you need to know about winning and making a living in the game of poker.
Pages: 1 2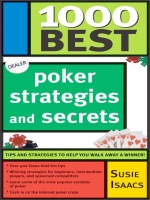 World Series of Poker (WSOP) Ladies Championship winner Susie Isaacs decided to share her secrets and strategies with you in this book. With over 400 Texas Hold'em tips from a WSOP winner, here are some of the things you'll learn: The ins and out of the Texas Hold'em game, the glossary of poker terms, how to use your opponent's mistakes to your advantages, how to play like a pro and stop acting like an amateur and much more.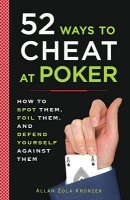 Everyone loves to play poker and win, but others win differently, others know how to cheat. This book will help you spot cheaters around you and open your eyes to another realm of poker. Each chapter focuses on a secific cheating method and provides advice on how to spot the scam and foil it. You'll learn all the tricks and secrets and become an expert in poker that will help you spot a scam and win everywhere you play, even in casinos.
More about 52 Ways to Cheat at Poker: How to Spot Them, Foil Them, and Defend Yourself Against Them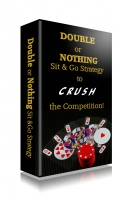 Don't allow your opponent to get his cards and beat you, know how to crush him before he gets his hand, learn how to control the tempo of the game and win around the table with helpful Sit & Go strategy tips and much more. Double or Nothing is not a book for gamblers, ít's a book for players who really wish to win and understand the way to do that.
More about Double or Nothing - Sit & Go Strategy to Crush the Competition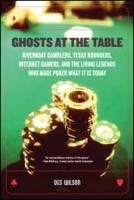 Don't just play poker, understand where it came from, the history of the game, the stories around and behind the game. Read about "Wild" Bill Hickok who said to have been shot when he was holding aces and eights, about great WSOP tournaments ever held and more. With great and unforgettable players and characters, this book will take you where no poker table has taken you before, from the beginning to the present of poker.
More about Ghosts at the Table: Riverboat Gamblers, Texas Rounders, Roadside Hucksters, and the Living Legends Who Made Poker What It Is Today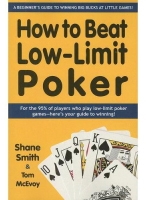 This is the book for players who prefer the low-limit games and don't wish to endanger too much. Learn how to win big at low-limit tables such as 1-$2, $2-$4, $4-$8. This book provides top tips and winning strategies to hold'em, seven-card stud, Omaha high-low and even low-limit poker tournaments. This book is a winner, just like you.
More about How to Beat Low-Limit Poker: How to win big money at little games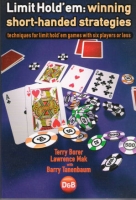 Playing short-handed poker is so much different than the regular poker play you know. With this fantastic book, you'll learn important strategies and moves to win the short-handed games like optimizing your strategies for 6-handed, 3-handed, and even heads-up play, playing every street like a pro, selecting your site and seat for maximum profit, mastering the mental game, coping with swings of short-handed play and more.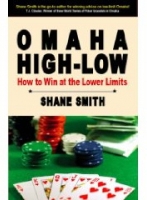 This book will show beginning and intermediate players how to win in Omaha poker right from the very start. With this book you will understand the benefits of Omaha over Hold'em, learn important strategies, tournament tips, how to play the flop, turn and river correctly and much more to help you master the game of Omaha and win.
More about Omaha High-Low Poker: How to Win at the Lower Limits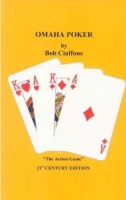 The writer of this book is a professional poker player and a teacher and with this book he shares his secrets and knowledge on how to win the game of Omaha poker. From calculting odds to advanced strategies, this book is a must to players who wish to master the game of Omaha poker.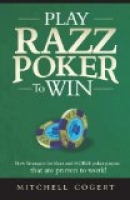 Razz poker is a very easy game and the opprotunities making money from it are big, but there are also important strategies to know about the game and knowing them means winning big, especially when most players don't master this kind of game. With this book you'll learn new starting hand point system, how to steal antes, new strategy for 4th street play and much more to help you win big.
More about Play Razz Poker To Win: New Strategies For Razz And Horse Poker Players That Are Proven To Work!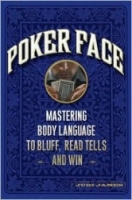 After reading this book, no-one will be able to fool you but you will be able to fool everyone around the poker table. Know how to play weak when you have a strong hand to draw more money from your opponents, know how to play strong and bluff your opponents to fold when you have a weak hand, know what every move and gesture means around the poker table and much more to win a great amount of money with this priceless knowledge.
More about Poker Face: Mastering Body Language to Bluff, Read Tells and Win
Pages: 1 2