Become a Better Tournament Player and Improve Your Results Radically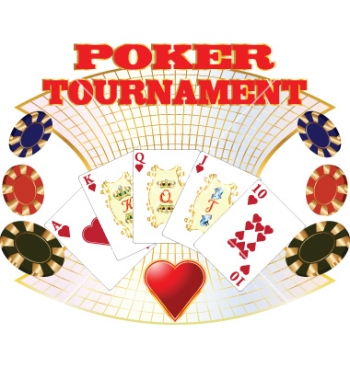 Poker tournament action, whether it's online poker or live games we're talking about, is where the big money is made by those who cannot otherwise afford to hang with the big boys. A tournament like PokerStars' Sunday Million for instance, gives players the chance to play for 6-figure prizes for a $215 investment. By comparison, if you want to play for 6 figures in cash games, you need to bring at least 6 figures to the table. With that in mind, improving your tournament game should always be priority if you're serious about making money through poker.
How can you earn tons of rake rebate? What is a poker prop? Learn the answers to these questions and more at pokerprops.com.
To make things simple: just remember that in a tournament, the chips represent your life-blood. They're the weapon that you use to assure your continued survival, and they're also what keeps you ticking. As long as you have lots of chips, you have lots of strategic options and there's even a small room for error here and there. As your stack becomes smaller and smaller though, your options and available moves dwindle quite dramatically as well.
As a general idea, beginners should aim to play tightly in the beginning (you know, according to the good-old TAG – Tight-aggressive – rulebook) and loosen up during the later stages of action.
The bubble is THE most delicate stage of a poker tournament. With the money only a few eliminations away, no one at the table wants to become the guy who played for two hours and then got sent to the rail with nothing to show for his efforts, even as he could practically taste the payout. For beginners, the bubble means two possible things: if you're short-handed, play it as tight as you can and hope that someone will bust before you run out of chips. If you're riding a large stack though, loosen up and punish those who tighten up, either out of cowardice or because they're forced to due to lack of chips. In this respect, the bubble offers a great opportunity to add to your already large stack, heading into the truly meaningful stages of the poker tournament.
In the very late stages of tournaments, it is inevitable that one will have to play short-handed. Short-handed action is all about loosening up: starting hands gain a lot of value under these circumstances, and if you fail to put your opponents under pressure, they will put you under pressure instead. The short-handed final stages are true dog-eat-dog, strategic poker, where the skill element gains additional weight.
Now that you know how to become a better tournament player, enjoy these amazing promotions with $88 free at 888 Poker (No deposit needed) and also $20 free at PokerStars.