It's Bingo Time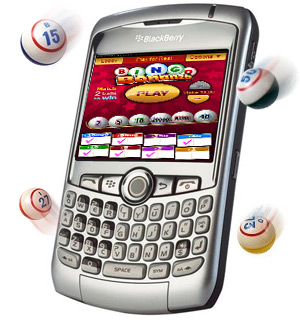 I know what you probably think, what do bingo and poker have in common? Well, they are both fun games to play only bingo is much easier and is only starting to take over the world.
Remember when Chris Moneymaker won the World Series of Poker (WSOP)? That starting the poker boom and every person wanted to learn and play poker to win a lot of money. Well, I guess now it's bingo time. Traditional bingo was played in bingo halls when most players were old or retired but that has long changed as these days the popularity of the game is so wide that you can find hundreds of bingo sites online offering you various games, prizes and a lot of money and the best part is that you don't need to learn complicated strategies or try to bluff opponents, all you need to do is just play.
Still, what started this bingo boom? The online platform of bingo including mobile bingo which allows each and every player to play his favorite games any time, from anywhere and win a lot of money and all thanks to having a mobile phone.
Technology is so advanced now that mobile bingo delivers even a better experience than online bingo and people can play at their own comfort against friends and many other players from all over the world, so no more crowded bingo halls. Take pocket fruity on mobile for instance which is one of the most popular platforms today which offer many interesting games with a lot of color, sound, money to be won and just fun, so no wonder thousands of players already signed up to play and win prizes and cash. What makes online bingo so popular these days?
Playing mobile bingo is as easy as it gets. You simply buy your ticket, sit back and enjoy the game and the fun it brings. The higher the value of your ticket, the more money and prizes you can win. There are free versions of the games to experience and a lot of real money games to play and win.
Here are 6 major reasons to dive into the world of bingo if you want to diversify your game and not play only poker:
1. Bing is simply fun and exciting – It's a social game where you get to play with people from all over the world and of all ages, not to mention you have plenty of chances to win a lot of money and various prizes.
2. Free bonuses – There are many bonuses waiting for you all over the internet on the various online bingo rooms and the mobile bingo platforms so it's worthwhile to play.
3. Bingo jackpots – Some lucky players will win tens of thousands of dollars while playing their favorite bingo games, because jackpots are meant to be won and they are available at almost any bingo room.
4. Bingo chat – Socializing with people from all over the world, chatting with friends and all this while playing and winning, is there any better than that?
5. Anytime anywhere any phone – Playing online bingo is so easy and fun now that all you need is a mobile phone and some free time. No matter where you are, on the bus, waiting for a train or even at work – You can play and win without thinking too much about it, it's better than the lottery by far!
6. Free bingo and more bonuses – Want to try it first for fun? Not a problem. You can simply log in to your account and experience the various games for fun. Later, you can start playing for real money and take advantage of the many available bonuses for new players.
Bingo is only starting to take over the world and as time passes, more and more people from all over the world will become bingo players and some will win a lot of money. Want to have fun without thinking too hard? Want to win a lot of money with no effort whatsoever? I guess it's bingo time, why not try it? Who knows, you may like it…