Online Poker - Some Bad & Outdated Strategy Advice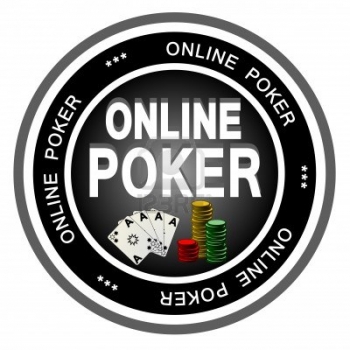 Being the ever-changing and evolving game that it is, online poker isn't exactly easy to figure out. Strategies that worked wonders years ago, may not be as efficient today, or they may have become downright counterproductive. The online poker world is an especially dynamic one. Nowadays, with so much strategy advice available for free, one would be hard-pressed to find players who actually take real money to the tables without having studied strategy beforehand.
With everyone neck-deep into strategy articles all the time and with some of the players devoting a large percentage of their time to devising new strategies, and then counters to those new strategies, the driving forces behind the continuous changes in poker are quite obvious indeed.
With all that in mind, it's also obvious that some strategy concepts, devised decades ago by some of poker's brightest minds, are no longer applicable.
Here's a small run-down of some of these outdated – yet often still-preached – strategy concepts.
In his book "Play Poker Like the Pros" Phil Hellmuth recommends that players re-raise with small pocket pairs when faced with a raise in limit Holdem. Hellmuth then goes on to tell players to represent whatever hits the flop.
The advice is based on the logic which says that having three bets in the middle instead of two with a small pocket pair is better, as it creates an image of strength which can then be further pushed on the flop.
While the idea behind the advice is indeed correct, there are several problems with it that all but invalidate it. First off, the book is one aimed at beginners. We all know that beginners don't play at the high stakes tables, and at the micro stakes, especially online, people don't give much thought to what the other player is trying to represent. They're pretty much all stuck on the first level of poker thought – which is to play their own hands – and even those who have theoretically managed to move on, will revert to this low level of thought on account of the fixed limit nature of the game.
The bottom line is: those who follow this strategy, will simply end up pushing more chips into the pot that they will never be able to recover, unless they happen to hit a set. The whole thing will thusly degenerate into a less efficient take on set-mining, and knowing the marginal odds involved with that, it's safe to say it will end up costing players money.
A better way to handle the situation is to simply call and tag along hoping to hit that set, and fold if the flop doesn't deliver. In a word: just revert to the good-old basic set-mining theory.
Sign up to rakemeback and start getting rakeback on micrograming sites. The microgaming rakeback will help you out a great deal, saving you money you would've otherwise simply given up.