Tips for Beating Small Stakes Tournaments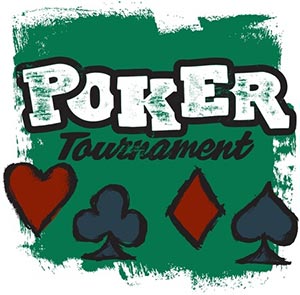 Online Poker tournaments that can be played with small stakes are heaps of fun. They can be frustrating too, but, for the most part, enjoying yourself playing them is not difficult to do, and doesn't cost an arm and a leg.
They can also be very profitable games, not least because of the high numbers of players they attract. Some sites have tiny buy-ins, as low as $1 occasionally, and these see many players hitting the tables hoping to turn a small investment into a bigger lump sum! Put these tips to use turning your low buy in to a big win.
1. Be Prepared for a Long Play Session
Most poker games that have a low buy-in and a big field take a number of hours to get through, so get ready for that. As always in a Poker game, patience is key, and get ready to grind should you go deep into the event.
Professional players can stay up to play until the early hours of the morning, us Average Joes and Janes not so much, and our online activities should never take over our lives. Take your working hours into consideration before you get into one of these games, and make sure you know what you are getting into before you begin.
2. Get Ready for Crazy swings
The variance in Poker tournaments with smaller stakes is huge, simply because of the number of opponents you will be facing. What is also significant when playing a big field of casual players is that the possibility of your Raises being Called is higher, even on your All-Ins. The outcomes are very unpredictable, which, although challenging, is also what makes these games so much fun.
It is always advised that you keep records of your Wins and Losses, since this is the only way to manage this pastime over the long-term. Make sure that you have a good bankroll to support you when times are tough, and enjoy the wins when they aren't.
3. Keep it Simple, Stupid, and Value Your Bet Hands
Don't try elaborate bluffs at any point of these tournaments, because it will only lead to tears and an empty wallet. Many of the opponents you'll be facing will only care about their own cards, and will enjoy showdowns because of the fact that they may win. You need a different approach to poker than the one you usually hold when it comes to the online gambling NZ –this is not a pokies game, and you need to deal with the different set of demands when it comes to small-stakes tournaments.
Get the max value from your made Hands: higher stakes tournament players often fire bets at 1/3 of the value of the pot at their opponents, but this is because it is more difficult to get paid with those stakes. At the spectrums lower end you can get away with betting a little more, a little more often. Thanks to your opponents being so intent on calling your bets, take advantage when you have strong holdings!