World Series of Poker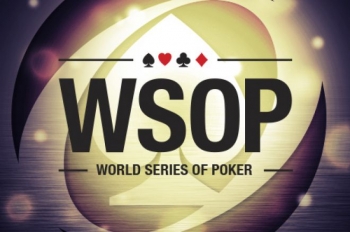 This article is going to look at the World Series of Poker tournament, its history and what it is all about. It will look at why this is the world's most prestigious and well known poker event each year that is held in Las Vegas.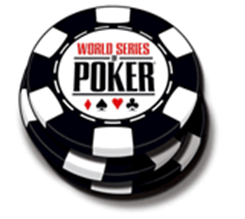 The World Series of Poker originated back in 1970 from less than 50 Poker tables in the whole city of Las Vegas to the spectacle it is today. It started with minimal players and no coverage with just a single game until 1973 in which CBS Sports televised the series for the first time and from here it continued to grow year in year out. By 1982 the event had expanded to a total of thirteen events with price money of over $2.6 million.
From the early 1990's is when the tournament took of further with the inclusion of both Women and international players. Iranian born Mansour Matloubi took poker's most prestigious title in 1990 and became the first overseas winner. Then from 1991 became the first million dollar cash price and vastly more competitors taking part in the tournament.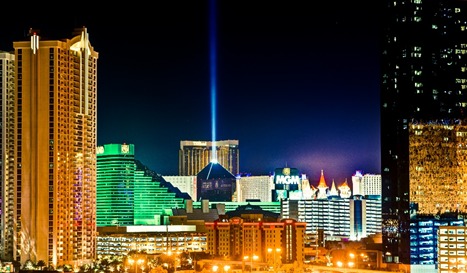 In 2004 the Binion's Horseshoe group sold of the rights to the tournament to Harrah's Entertainment. The following year the World Series of Poker moved to the same venue it still comprises today RIO All-Suites Casino and hotel.
Through the vast expansion of the tournament by 2006, the tournament held 45 tournaments with over $100 million in prize money and awarding gold bracelets to the winners. This also meant that the World Series of Poker was now the richest event in all of sports. In this year Jamie Gold of the United States took home $12 million for winning the main event.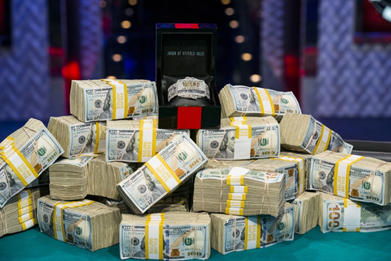 In 2012 the World Series of Poker hosted the "Big One for One drop" tournament with a buy in of $1 million. This was to benefit the One drop foundation and turned out to provide Antonio "The Magician" Esfandiari with the largest cash price in the history of Poker which was $18,346,673.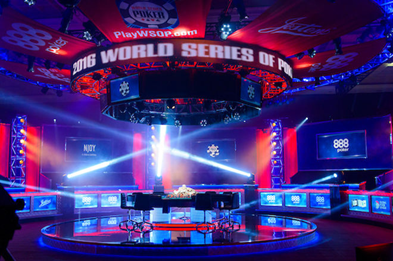 In 2017 the 48
th
Annual World Series of Poker was again held at the Rio All-Suite Hotel and Casino in Las Vegas between May 30
th
and July 23
rd
. It was won by a rookie player aged just 25 called Scott Blumstein, whose
betting odds
must have been huge before he beat 7,200 competitors to first place in Las Vegas. The accounting major from New Jersey took home a staggering $8.1 million in first place prize money in which the tournaments drew over 120,000 entrants from all over the world. This showing the sheer volume the World Series of Poker now generates from both players and supporters.