Best Poker Videos
Our YouTube channel: ViewOnPoker on YouTube

Pages: 1 2 3 4 5 6 7 8 9 10 11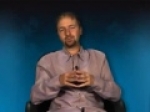 Daniel Negreanu shares some of his best tips and poker wisdom to use around live poker tables as well as online poker and in this video Daniel explains the difference playing small ball strategy in cash games and tournaments
Watch the video: Daniel Negreanu's poker tips - Small ball strategy in tournaments & cash games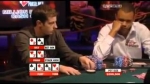 Phil Ivey and Tom Dwan, two of the best poker players in the world demonstrate some great poker plays for the biggest pot in televised poker!
Watch the video: Phil Ivey VS. Tom Dwan the biggest pot in televised poker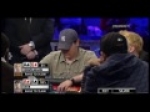 It's never pleasant to suffer a bad beat, but this one really hurts! Check it out and try to think if you wouldn't have lost it suffering this kind of bad beat.
Introducing the best meltdown moments of one of our favorite poker pros, Phil Hellmuth. Becuase, if there's something better than watching Hellmuth play poker, it's watching him losing it and starts firing all over the place. Enjoy!
Watch the video: The Best Meltdown Moments of our Beloved Phil Hellmuth (Part 1)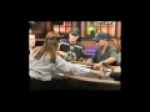 Phil Hellmuth continues to blame everyone for his bad beats and bad play and we get to enjoy it. We love you Phil!
Watch the video: The Best Meltdown Moments of our Beloved Phil Hellmuth (Part 2)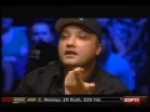 Poker pros know how to handle shifts and swings during the game, but what happens when they really lose it? That's when it becomes even more fun to watch and play

It's this time during the hand where you have outs and you know once you get them, your hand is the best one. But what happens if you don't get it? Then you lose the hand. So what shall you do?
Watch how a perfect semi-bluff is supposed to be made in order to win the pot.

Aggressive or conservative? Bully or a limper? Who are you? What is your playing style?

Playing aggressively at the poker table helps win big pots, but sometimes it may cost your bankroll. Watch what happens as Dario Minieri is too aggressive against Tom Dwan who does not back away.

Tom Dwan has proven to be one of the best online poker players if not the best one. Dario Minieri bought himself a car with his points in PokerStars, now these two online pros meet each other.
Watch as Dario Minieri tries to battle Tom Dwan around the poker table - They are the future of the poker world and in this is only their first battle out of many to come
Watch the video: Dario Minieri meets Tom Dwan at the poker table for a battle

Doyle Brunson is one of the greatest poker player's in the world.

He still enjoyes the game even after 9 WSOP bracelets and here he wins his 10th WSOP bracelet with 10-3.

Doyle Brunson shows to the entire world you're never too old to win the game of poker and there's no such thing as too much bracelets.