Poker Prop Bets - 10 of the Craziest and Weirdest Bets among Poker Players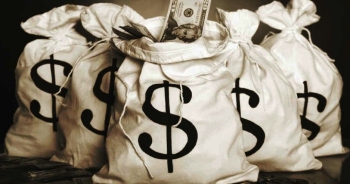 Video
Poker players don't only gamble around the poker table, they gamble whenever they have the chance, because let's face it – poker players simply love to gamble and because they do that so often, it's no wonder that their prop bets are some of the best and craziest bets around.
In this article, we will share with you some of the weirdest, craziest and best poker prop bets ever accepted by poker players we all know and love, think you would have taken these bets upon yourselves as well?
1. Howard Lederer's $10,000 Burger
Howard Lederer is probably not the most popular man in the poker world, but he took place in one of the best poker prop bets a while ago.
Lederer is known to be a vegetarian, but in this bet he was offered by David Grey the amount of $10,000 to eat one hamburger.
I guess cash talks louder than ideology, because Lederer took this bet and ate the burger to make probably his easiest $10,000 ever.
Grey could have gotten his $10,000 back if he ate a single olive, but it turns out he hates olives so much, that he preferred to pay Lederer the money instead.
2. Johnny Moss Accepts a Bar Fight
There's a legend or some sort of a myth that tells about Johnny Moss which was offered 15-to-1 odds in order to fight a really huge guy who has never lost a bar fight in his life.
Moss tried to sucker-punch this giant in the back of the head, but the guy barely felt anything and in the end beat the shit out of Johnny Moss. Better stay a poker player Johnny…
Later on he said that 15-to-1 odds was too great to turn down. Yes Johnny, that's the spirit!
3. Huck Seed's Standing Backflip and Ocean Bets
Huck Seed is no stranger to poker prop bets, but there's one bet that stands out more than the others.
Huck won a bet once when he learned to perform a standing backflip in two months and then lost a different bet to Phil Hellmuth when he had to stand in the ocean up to his shoulders for no less than 18 hours, but he lasted for 3.5 hours before he swam back to shore.
I wonder if Huck Seed keeps score of his poker prop bets as well as his poker games, you think he's in profit?
4. Ashton Griffin's Running Bet
Ashton Griffin took a bet once of $300,000 with odds of 3-to-1 that he will be able to run 70 miles on a treadmill in 24 hours only!
The previous night Griffin was out drinking, having fun and thus had little sleep yet he decided to accept the bet.
His parents flew to his house in order to stop this bet and challenge from happening, fearing for his safety, but he was eager to accept the challenge, which he did and succeeded to run this distance with 50 minutes left to spare!
Maybe it's Superman pretending to be a poker player?
5. Erick Lindgren's Golf Bet
A lot of poker players enjoy playing golf, just ask Daniel Negreanu but when you play golf for money, it's a bit different and less relaxing. Right, Erick?
Lindgren bet that he will be able to play 4 rounds of golf from professional tees and shoot sub-100 scores and all that while carrying his own golf clubs.
Lindgren lost some weight in this bet which is always good, but he also took home $340,000 when he was able to shoot his 4th under-100 round.
6. Ted Forrest Weight Loss Bet
This is without a doubt one of the best incentives anyone can get in order to lose weight, so it's no wonder Ted Forest accepted Mike Matusow's bet.
Matusow offered Forrest $2 million to lose 50lbs in a couple of months, so not only did Ted Forrest managed the challenge and won the bet, his weight loss was so dramatic, that Mike Matusow had to delay his payment.
Matusow was actually afraid and even certain Forrest is going to die from this bet.
7. The Bathroom Bet
This is really a crazy bet that took place between Andrew Robl and his friend Jay Kwik.
Robl bet Kwik to live in the bathroom of a Bellagio hotel room for 30 days and in return he'll pay him a 6 figures amount!
Kwik accepted the bet and after 4 days only when Kwik showed he's actually enjoying himself, Robl bought out of the bet for $40,000 after being afraid Kwik will actually succeed the entire challenge.
8. Betting on Tiger Woods
As professional golfer Tiger Woods was coming onto the golf scene, John Hennigan decided to give Barry Greenstein 19/5 on every event Tiger Woods was competing for the next 2 years.
Needless to say this was a huge mistake as Tiger played wonderfully and helped (without knowing) Greenstein bank $100,000 before he let Hennigan buy-out of the bet for another $100,000.
I think Tiger deserves a generous tip from Greenstein, don't you?
9. Isolating John Hennigan
John Hennigan was so sure he would be able to spend 6 weeks living in the ultra-quiet city of Des Moines, Iowa that he made a bet of 6 figures on it.
At that time, there were no casinos at Des Moines, so Hennigan planned to work on his golf game, but the other guys involved in this bet knew he wouldn't stand to be away from action for one week, and here we talked about six weeks!
Eventually, Hennigan lost the bet as he lasted only 2 days in Des Moines. I wonder how many days he needed to avoid the guys for being arrogant.
10. Brian Zembic's Breast Bet
Brian Zembic is a poker, backgammon and blackjack player who was offered by his friends $100,000 if he would have breast implants.
Zembic accepted the bet and after an 11 hours operation, he got some 36C tits. Needless to say he won the bet and the money he was offered, but that's not the most interesting part of this story.
To this day, Brian Zembic still has the implants and breasts which word has it serve as a huge babe magnet.
These are 10 of the craziest, weirdest and funny poker prop bets that happened in the poker world over the years. We're sure that we'll see and hear more interesting bets and wagers between these gamblers, because just playing poker I guess isn't enough, even if it's for hundreds of thousands of dollars, after all how would you describe these prop bets?
Know of more great poker bets and wagers? Want to comment us or share your ideas? Feel free to do so and leave your thoughts right now and we'll discuss everything.