Poker Strategy - The Essential Strategy Guides That Will Help You Win
Pages: 1 2 3 4 5 6 7 8 9 10 11 12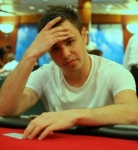 We all make mistakes at the poker table, but some of us tend to err more than others. If they're completely honest with themselves, losing players will be able to track back the causes of their woes to a few mental mistakes we're all prone to committing. The first (and biggest) two such mistakes are linked as they're both caused by manufactured winning streaks. Let's be a tad more specific: I'm talking about playing for too long while stuck and bailing out of a winning session way too early to preserve winnings.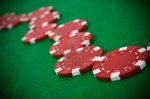 What is the red line? Ask any player who uses some sort of stats tracking software like Holdem Manager or Poker Tracker and he'll tell you that the red line shows up in the graphs sections of the statistics, and it illustrates the non-showdown winnings the tracked player logs. A downward pointing red line simply means that a player loses more on hands which fail to reach a showdown than he wins. A red line which is slightly southbound isn't a tragedy.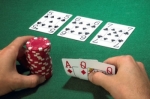 The c-bet has been one of the most profitable weapons for skilled players for years. As such, it was inevitable that it be overused and abused not only by those who know perfectly well how to wield it optimally, but by all those who figured they wanted in on the profits generated by these continuation bets.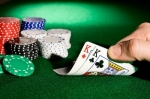 In an ideal textbook world, one will always pick up a starting hand that leads to huge pots when he's in late position. After all, there's no better way to play those pocket rockets and kings than from a late position, with all the opponents oblivious to the trap one's springing. That's not how things happen in real life though. You may pick up those Kings in early position, and that's when you have a problem on your hands.
Read more about Waking Up With Pocket K's in Early Position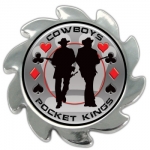 We all love pocket Ks don't we? After all, kings do indeed make an excellent starting hand, one that's generally regarded a large pot hand. Ideally, when we pick up Ks we would always love to be in late position, which would enable us to make use of the large pot starting hand exploiting it to its full potential. Sometimes however, that just doesn't come together. We pick up the Ks all right, but we find ourselves under the gun, in a small pot position stuck with a big pot hand.
Read more about Tight spots in poker: pocket Ks in early position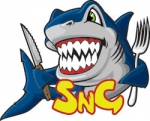 SNGs are excellent bankroll builders. Testimony to their efficiency is the fact that most poker strategy experts recommend that you play SNGs when you're trying to nurse a fledgling bankroll to life. There are high stakes poker pros out there who focus on SNG play, to the point that they don't even play anything else. There's money in them there SNGs, that much is certain. It's also certain though that it takes skill to get your hands on that money.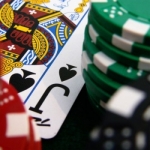 Many of the online poker rookies come to the realization after a while that big hands win small pots. Therefore, by analogy, small hands have to win large pots. Their logic – although flawed – is easy to relate to: people do tend to call and to make raises on big hands, therefore small hands can sneak in a nasty punch which usually no one sees coming. The problem with the logic is that it's based on partial truths but regardless of that it is sometimes fully valid indeed. Among the beginners, there's a tendency to get married to hands.
Read more about The Middle Hand - The Nemesis of the Beginner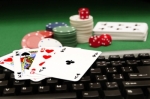 Deep stack Holdem events are more and more frequent, although the average online poker player may still end up never having to face such a tournament structure. The reason many of the high buy-in, high profile live events feature deep stacks is that players complained in the past that regular starting stacks leave too much room for the luck factor in the tournament.
Read more about Deep Stacked NL Holdem – The True Face of the Game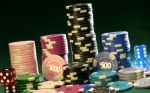 Tournament players have long known that the amount of chips they have in their stacks dictates the optimal course of action in every hand they play. The same is true for cash games: what may be an excellent idea with a large stack backing you up, is tomfoolery on a short-stack. The general truth is that large stacks will give you several options and therefore greater freedom at the tables, while shorter stacks will limit your options.
Read more about The Relation Between Your Stack-size and the Optimal Playing Style
An interesting thing about online poker beginners: most of the time they don't know why they bet. They don't have an actual goal in mind when they fire out an X-sized bet. Many will tell you 'well, I fired out that bet to see what sort of reaction it generates with my opponents'. Other times they call, chasing a drawing hand which never materializes. A savvy poker player knows exactly what he wants to achieve with the chips he pushes into the middle every time, whether it's through a call, a bet or a raise.