Poker Strategy - The Essential Strategy Guides That Will Help You Win
Pages: 1 2 3 4 5 6 7 8 9 10 11 12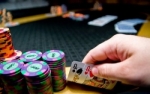 A night out at a casino is the ultimate in luxurious entertainment. Getting dressed up and going out with friends is almost as good as the thought that there might be a big win in there somewhere. A big win will definitely not happen for everyone, but while the possibility is there a casino night will always pull in the crowds. However, not everyone is able to go to a casino in person, which has ensured that online casinos have grown in popularity. Poker nights have always been popular and now they can be made part of a wider casino themed party.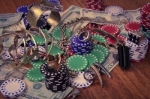 Set mining is a practice – basically a simplified strategy-approach – well known by pretty much all experienced online poker players. Set mining is about the extreme exploitation of the implied odds that drawing hands like poker pairs generate. The theory behind set-mining is simple: the player tries to see a flop as cheaply as possible every time he picks up a pocket pair (yes, even small pocket pairs like deuces do just fine), in the hope of making a set.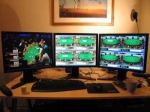 Online poker has changed the game of poker forever, and if there was one particular factor I'd have to put my finger on, in regards to this change, it'd have to be multi tabling. Putting the issue of accessibility and speed aside (after all, online poker has pretty much put the days of driving for hours in search of a poker game behind us as well as those of being dealt into 20 hands per hour), multi tabling has revolutionized the game in a much more fundamental way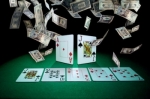 Believe it or not, sometimes, drawing hands may have more equity in a Holdem pot than a made hand. Of course, this isn't just any drawing hand that we're talking about. These drawing hands, known as combo draws are special: they have a bunch of outs and thus a high likelihood of actually making a monster hand. Combo draws have at least 12 outs, which makes them so solid that they just have to be played on just about any flop.
Whenever you read poker site reviews or various poker promotions, it's always nice and reassuring to see that "you can qualify online for as little as $1" for the massive, high buy-in live event that you dream about. While it is indeed theoretically possible to qualify for small change, you shouldn't take that literally. There are no guarantees when it comes to online qualifiers and the deeper down you go in the sub-satellite structure, the less likely a successful qualification becomes. Those who do indeed start from $1 sub-sub-sub satellites need a boatload of luck plus a few boatloads of skill to make it all the way.
Read more about Qualify for Live Events – Bankroll Management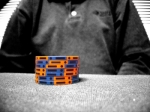 Short-stacked tournament play is every player's nightmare. Ideally, one would never want to be in a position to have to resort to short-stacked tricks like the stop and go, but in real life, such situations will be quite frequent ones. The stop and go is not basic strategy, but it is nonetheless a rather simple and in the same time extremely useful concept. Beginners find it extremely difficult to tip-toe around with a short stack in tournaments. Mastering the stop and go will give these guys a more than welcome way to navigate the dire straits.
Read more about Short Stacked Tournament Strategy – The Stop & Go
The semi-bluff is essentially God's gift to the beginner trying to cope with those darn straight and flush draws that always seem to suck so many chips out of his stack on account of the fact that he can't get away from them and that they seem to seldom fill up. Yes indeed, for a beginner, playing such draws can be extremely tricky. It seems like opponents always make him push a bunch of chips into the middle whenever his draw fails to get there, and they get out almost immediately whenever he manages to make a hand.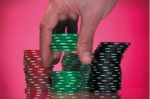 Preflop aggression is pretty much the norm nowadays, and fighting back against loose preflop raisers is a must if one intends to stop rewarding loose cannons for their erratic behavior. The light three-bet offers a great way to tackle this problem. What exactly is the light-three bet? The light three-bet is basically a preflop re-raise, made with a hand probably worse than that of the initial raiser, meant to put him off his game and derail his plans.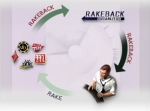 Poker rakeback deals, also known as rake rebate deals carry immense advantages for players. Going into details about why they do doesn't make a whole lot of sense in this day and age. All those versed in online poker know pretty much everything about rakeback. All those who know not of its advantages will find out soon enough. It is not rocket science after all. What's less known about rakeback though is that the various deals run a truly wide gamut indeed.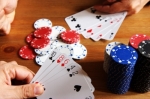 Poker advice is nowadays available in such a wide range of formats and from sources so diverse, it just blows one's mind. Most beginners (those who know a thing or two about the game already) consider books written by various poker professionals and experts the most reliable of all sources. The problem with the advice dished out by these pros is however that some of what they recommend is outdated and thus counter-productive these days. The game of poker is a living, breathing entity. It has evolved over time and truths about it that could be considered universal and fail-proof a few years ago may not hold much water today.
Read more about Outdated Poker Advice Leads to Major Leaks in your Game