Poker Strategy - The Essential Strategy Guides That Will Help You Win
Pages: 1 2 3 4 5 6 7 8 9 10 11 12
The 3Bet is a term used for when you make the 3rd bet in a single round of poker (e.g. in the pre-flop or on the turn). For example 3betting pre-flop would be the same as a regular re-raise. The blinds are considered a forced bet, the open-raise is the 2nd bet and than the re-raise is the 3rd bet or "3bet". We could go even further and make a 4bet or even 5bet (somewhat common in the high stakes $10/$20 cash games where opponents are constantly trying to out-level each other with deep stacks behind them).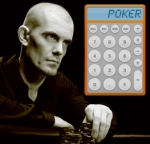 In all walks of life it is important to monitor your progress and how successfully that you're churning a profit. When you play online poker a lot of the time you can feel like you are on a massive winning or losing session. But when you take the time to study your stats and monthly profits than you might realise that things are much different to what you thought.
Read more about How to Calculate your Win Rate in Cash Games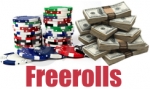 New players love freerolls because they give you a chance to win a part of real money cash prizes for with no entry fee. Hundreds of online poker sites run daily freerolls for you to join nowadays. Full Tilt Poker, for instance, runs a massive $100k GTD First-Depositors Freeroll, which is by far one of the biggest freerolls that you can enter as a new player online.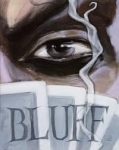 The semi-bluff is one of my favourite moves in online poker because it can be used in a massive range of circumstances and boards. The difference between a semi-bluff and a pure bluff is that with a semi-bluff you still have some "outs" in case you get called by your opponent. Whilst the aim of a semi-bluff is to coerce your opponent into folding, you can also earn implied odds and other advantages from your opponent calling your semi-bluff. In other words, a semi-bluff can be +EV regardless of how your opponent reacts afterwards.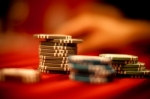 Experienced poker players realize how essential position is when deciding to play a hand or not. However, the best players in the game also know the details of every opponent's stack size, in particular those opponents that are still waiting to play and are short stacked. Monitoring of short stacks at the table, will have a large impact on your decision to raise, call or fold.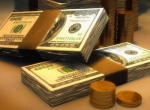 A lot of new poker players are often confused about what their poker bankroll guidelines should be. Usually, they are shocked to find out that they need at least twenty times an entry fee in their account. So for example, if you want to learn on $10 tournament tables, your minimum bankroll should be two hundred dollars. If you put one hundred dollars down every time you sit at a no limit cash table, you're minimum bankroll should be $2,000. So as you can see your choice of poker level, has a significant impact on how much you appropriate for a single poker session.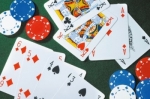 If you are familiar with various poker card-games, then you are most certainly familiar with Texas Holdem and its usual strategic maneuvering. But in the case of Omaha Holdem Poker, the Omaha Poker strategy is quite different; and yes, unlike what some are saying, the Omaha Poker strategy does exist. In this article, a general introduction to good Omaha Poker strategy is presented. A few variations of Omaha Holdem Poker are listed. Lastly, we give a few tips for a novice poker player.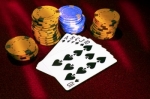 Online poker players know that large-scale MTTs (in which thousands of people play) offer the best potential ROI for disciplined and extremely deep-bankrolled players. The discipline is needed to tide the player through the wild variance psychologically, and the bankroll, to do the same financially. There are countless poker strategy articles out there detailing the two possible approaches to such large-scale MTTs, because – make no mistake – you need to decide which of these approaches you want to take before you read into strategic details.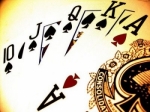 What is poker propping? Is it something you too may want to try? The online poker world has long been aware of and enjoying the benefits of rakeback. If you're only now wondering what rakeback is, you'd do better to be a beginner, otherwise, I'll have to tell you you've missed out on the bandwagon big time. Anyway, the reason I brought up rakeback is that poker propping is pretty much all about rakeback. Players who sign up as poker props do so in order to receive rake rebate deals which sometimes jump the 100% mark, effectively ending up in a zone where they basically pay props for the time they spend at the tables.
Maintaining a healthy online poker bankroll is a surprisingly difficult undertaking. With all the boasting and showboating going on in various online poker forums and message boards, one could swear that 90% of people are long-term winners online and that they're all bankroll management specialists. The truth of the matter is though that it's a statistical fact that around 90% of players lose money in live poker. Given the increased game-speed, the lack of live reads and the generally stiff online competition, that number may be higher online. Now then, the fact that losing players aren't good bankroll managers doesn't come as a surprise to anyone. After all, they're doing things wrong, so they may as well go about bankroll management the wrong way. What IS surprising however is that in addition to the hapless masses, a large percentage of players who do win have problems with bankroll management too.
Read more about Online Bankroll Management – a Few Basic Rules