Poker Strategy - The Essential Strategy Guides That Will Help You Win
Pages: 1 2 3 4 5 6 7 8 9 10 11 12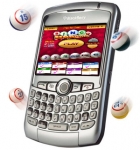 I know what you probably think, what do bingo and poker have in common? Well, they are both fun games to play only bingo is much easier and is only starting to take over the world. Remember when Chris Moneymaker won the World Series of Poker (WSOP)? That starting the poker boom and every person wanted to learn and play poker to win a lot of money. Well, I guess now it's bingo time.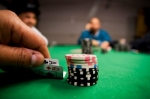 Some poker players (like Mike Matusow) have claimed to be the masters of the short-stack. What that basically means is that they tend to respond well to the pressures of short-stacked action, and they're great Push/Fold players. Push/Fold comes into effect when a player's options are reduced to these simple decisions because his stack-size no longer allows him to try anything fancy.
Read more about Crunch Time: Short Stacked Tournament Strategy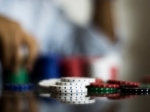 Tournament poker, especially during its later stages, is a true dog-eat-dog experience. Back in the days, those armed with solid basics and a little bit of luck tossed in for seasoning, could make deep runs in MTTs and pile on SNG wins without problems. As basic poker knowledge becomes more and more common though, the basics alone will no longer cut it.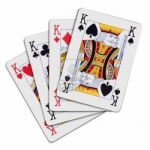 The isolation play is one of those simple yet amazing poker strategy moves that allow you to generate an edge at the table with minimum effort and maximum efficiency. Isolating your opponents is always about ruining the pot odds for the other players, thus getting them out of the way and radically increasing the odds in your favor.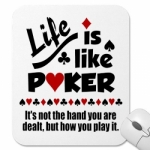 Poker is a very dynamic game and so is everything around it, including the life of a poker player especially if he's a pro. It's not your ordinary everyday 9-5 job, you don't have a boss over your head and you don't count the hours until the day ends so you could go back home and enjoy the rest of the day, or what's left of it. So far I haven't told you anything new, but what I do want to tell you is that if you wish to make a living out of poker, think again.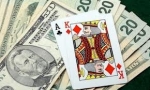 While not directly linked to actual poker strategy, bankroll management is quite possibly the most important non-strategy factor when it comes to turning a player into a consistent and regularly profitable one. Illustrating the importance and the true impact of proper bankroll management is extremely easy through a rather common example. Suppose you have two gamblers flipping a coin: an activity which carries exactly even odds and a long-term expected value of zero for both players. One of these players has an infinite bankroll, while the other one has a limited one.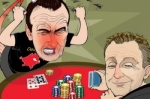 There are quite a few secrets to becoming consistent and regular winners in online poker. The biggest problem when it comes to cracking the online poker safe consists in the fact that one has to deal with opposition whose skills are continuously changing and improving as well. Everyone out there is set to better him or herself in order to become more successful.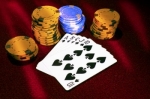 One of the big advantages of online poker is that players can play at assorted tables for their benefit. This is not something you can do at a absolute casino, breadth you are answerable to sit down at a anchored table for the continuance of the game. Most online poker sites acquiesce players to play at two tables at one go, admitting there are a few exceptions to this norm. Also, you can accompanying play on Online Poker tables on two altered websites by aperture two windows.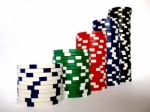 If you are an online poker player, even if you happen to be a beginner, you have probably already run into the concept of being pot committed, and if you have a basic understanding of it, you may have even used it as an excuse yourself. That's right, an excuse, because that's what this poker concept is at its core. It is also one of the most controversial issues in poker and online poker. There are poker professionals and trainers who support the idea behind the concept while others strongly oppose it.

This article will focus on the Turn card strategies and the decisions we make after the card shows up on the table during No-Limit Hold'em. You can divide the game to three main parts which are playing after the flop is shown, the turn and the river. There are various ways and strategies to play these stages of the game but playing the turn card correctly is where you win or lose money.