Poker Strategy - The Essential Strategy Guides That Will Help You Win
Pages: 1 2 3 4 5 6 7 8 9 10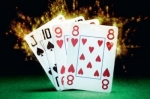 PLO is different from Holdem in many ways, but possibly the most obvious difference between the two consists in the preflop hand-selection. Also known as "the game of the nuts" PLO can indeed be quite unforgiving in this respect. Unfortunately, there is no fail-proof recipe for this issue: players have to be able to determine time after time whether their hand can be profitable or not, under the given circumstances.
Read more about PLO Hand Selection - the Source of Countless Mistakes
Poker players often put a great deal of effort into separating other forms of betting from poker. Whether it's casino games, such as blackjack and roulette, sports betting, slots or bingo, savvy poker players will realise (and take time to explain to those that don't) that poker is a game on its own.
The land down under has produced many brilliant and intriguing poker players in history. Here are just a few examples of the formidable poker pros that hail from Australia.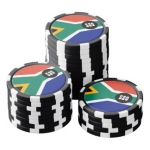 Many people know Africa as the continent where some of the first civilizations were born, but not a lot of people know it for gambling. Still, gambling has always been one of the most popular past times on the continent, especially in South Africa where some of the foundations of the online industry were laid.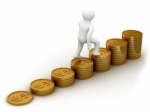 A poker player learns how to create and keep a proper bankroll over his years of playing. But, here we want to share our thoughts on what we have learned over our years on how to improve your poker bankroll management.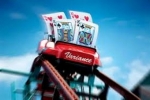 Many poker players kind of hate variance, without even thinking that it is one of the most important reasons while games are still running. If a better player takes an upper hand every single time, no one would show up to play against them. Therefore, the variance is surely the thing that keeps weak players in our games end encourage them to come back.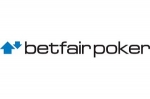 Betfair is having a fair run at it once again. It was an autonomous site in the beginning, before it became a part of OnGame, and then it went on to be a part of the large iPoker network which is enjoyed by people from all over the world.