Poker Strategy - The Essential Strategy Guides That Will Help You Win
Pages: 1 2 3 4 5 6 7 8 9 10 11 12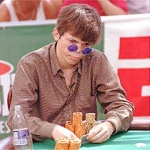 A few words of poker wisdom, spoken by the legendary poker pros. This article lists timeless sayings by Stu Ungar, T. J. Cloutier, Phil Hellmuth and others.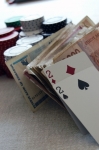 As with any form of gambling, if you don't take some basic precautions, online poker can become addictive. Playing online poker should be fun, not a stressful problem. Here we take a look at steps you can take to make sure you don't fall down that slippery slope into addiction.
Read more about Our guide to keeping your online poker playing under control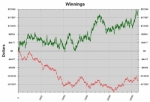 If you are decent poker player, you know you do things well and you do seem to dominate the online tables on which you play, yet at the end of the day you fail to show anything even remotely impressive for your efforts, you may want to take a long hard look at your red line. The red line is an interesting poker concept and no, it is not about the line that separates a winning session from a losing one.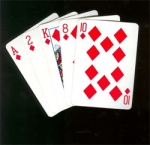 So you think winning poker is about making a big hand, don't you? I mean, what you need is to happen upon a monster, you can take care of the rest without any kind of problems, right? Boy are you ever wrong… Hitting the monster is easy, it's what comes afterwards that exceeds the capabilities of most online poker players.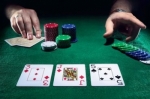 One of the biggest leaks some (one may as well say the majority) of intermediate online poker players have in their games, is one concerning the sizing of the bets they make. The bad news is, if you're an intermediate player too, chances are you too suffer from this ailment. The good news is, this "sickness" is relatively easy to cure.
Read more about The bet-size - the scourge of the intermediate player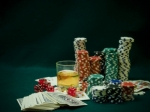 While focusing on making clever bluffs or deceptive slowplays, it is easy for even experienced players to lose site of some of the basics of making money from poker. This article outlines 5 bad habits that many of us will fall into at one time or another – and suggests remedies which will ensure that you are making the most money possible from your online poker games.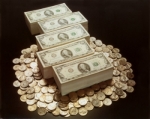 Small stakes poker players now have a bigger choice than ever of opportunities to grab a windfall via the many types of online poker jackpots. These can boost your bankroll by anything from a few thousand to more than $100,000! What is more, in many cases you still get to play your regular poker games. The 5 types of jackpots covered are: Bad Beat Jackpots, High-Hand Jackpots, Jackpot Sit N Goes, 'Doubles' Tournament Jackpots and Loyalty Scheme Jackpots.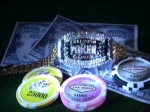 Poker tournaments have arguably done for online poker what Newton did for science. Poker tournaments receive the highest amount of traffic at online poker rooms. Poker sites like PokerStars have a traffic surge of up to 300% when they have a major tournament on such as the Stars Sunday Million ($1.5 Million GTD). In fact, PokerStars made the Guinness Book of World Records when they hosted a $1 buy-in tournament in Decembe4 2009 that attracted just under 150,000 entrants.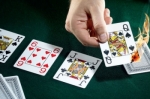 Double barrelling is something that is butchered by a lot of regs in the micro-stakes games ($0.01/$0.02 up to $0.10/$0.25). To "double barrel" literally means to bluff two consecutive streets, i.e. by continuation betting the flop and than betting again on the turn. Double barrelling is actually something that I think needs to be stressed more in online poker. Too many players will make a cheap continuation bet, expect to win the pot there and then, but than if they get called they melt down and feel like they've lost all control in the pot.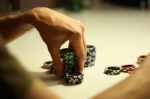 An unbelievable amount of the time when you have the best hand pre-flop like AK and make an opening raise of 3xBBs or re-raise, you will totally miss the flop. This is where the concept of a "continuation bet" or "c-bet" comes into practice. A continuation bet involves making a raise on a missed flop after being the last pre-flop raiser in the hope of winning the pot. A continuation bet is in essence a bluff, and it derives its strength from the fact that your consecutive raises make your hand look too strong for anyone else to call.