Poker Strategy - The Essential Strategy Guides That Will Help You Win
Pages: 1 2 3 4 5 6 7 8 9 10 11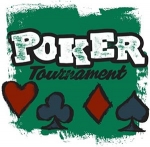 Online Poker tournaments that can be played with small stakes are heaps of fun. They can be frustrating too, but, for the most part, enjoying yourself playing them is not difficult to do, and doesn't cost an arm and a leg. They can also be very profitable games, not least because of the high numbers of players they attract. Some sites have tiny buy-ins, as low as $1 occasionally, and these see many players hitting the tables hoping to turn a small investment into a bigger lump sum! Put these tips to use turning your low buy in to a big win.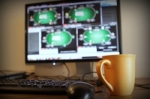 Players who are just making the transition from playing Poker with friends to doing so online may find it somewhat challenging –even if you have been a winner in your local game, online Poker is a different animal. There are many tools and techniques available to make it easier however, and we have the most valuable of these outlined here.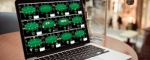 If you are struggling to turn any kind of profit at the Poker tables consistently, then you have come to the right place. If your results can best be described as breaking even, read on! First of all, don't fret too much about this –you are not alone. These statements describe the vast majority of online poker players. The good news is that just some minor adjustments to your strategy can turn your play from mediocre to amazing, and we outline them here.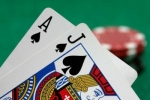 Whether you're looking to play around your friend's kitchen table or at a casino online, having a good grasp of the numbers you need is essential if you're looking to tip the odds in your favour. As every deck contains the same number of cards, the maths applies across the board but you need to remember that as the game goes on and cards get dealt the probability changes too.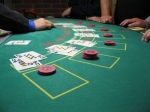 The traditional games are still as popular as ever and many games have remained largely unchanged for hundreds of years. However, what might surprise you is where all these games originally came from.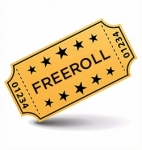 So you have decided you want to start making some serious money from online poker. It's an excellent decision, but what should be your first step? Buying 4 displays for multitabling? Rearranging your day to fit the tournament schedule? Deciding what Lamborghini model to buy? Slow down there, partner! First and foremost, let's start from the basics.