Poker Strategy - The Essential Strategy Guides That Will Help You Win
Pages: 1 2 3 4 5 6 7 8 9 10 11 12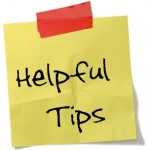 Like pretty much everything else in this world, poker is a living, evolving entity. It changes all the time and thus strategy that may have worked just fine 10 years ago, may indeed be nothing but the butt of bad jokes today. This is the very reason why beginners and even some of the advanced players find it so difficult to make heads and tails of poker strategy these days.
Read more about Bad Poker Advice - High Profile Strategy Tips That No Longer Work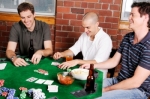 Playing poker with friends is one of the best social activities you can find and this has been the case for a number of generations. The only problem is the hectic pace of modern life and the amount of demands that are placed on people can often make it difficult to get everyone in the same place. It used to be simple enough to arrange a time and place with the guys (or girls) to play poker but these days, it is becoming even more difficult.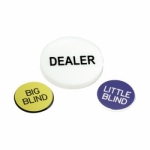 Becoming a winning poker player is a complex journey, especially in today's highly competitive online poker environment. There aren't any shortcuts, those who got there can attest to that. The policy of small steps seems to work well on this journey though, so understanding and learning to properly execute a few relatively simple strategy concepts will only get one closer to that ultimate goal, one step at a time.
Read more about The Blinds – When to Defend and When to Let Go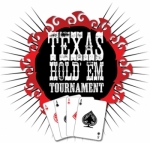 If you're not new to online poker, you may already have heard about the concept of the A-game, B-game and C-game. Your A-game is obviously your best. When on your A-game, the cards fall your way, you make all the right reads and right moves and you win of course. For an online poker player, few things equate to the thrill of being on his/her A-game and dominating the green felt.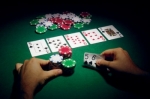 Although this article is about Holdem basics, we decided to include the check-raise here, because – although a tad more advanced strategy move – it still represents a very basic level of poker thought. The check-raise is a fascinating move: it allows a player to turn an opponent's position against him by getting more money into the pot when he has the goods. It also allows players to make their opponents fold when they don't have a hand.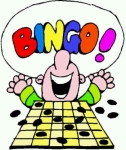 In the UK, the fastest-growing multi-gaming site of the industry's big players seems to be Jackpotjoy which has over 80 games to choose from across a hugely wide range of categories from slots, to many different versions of video poker, Blackjack and other card games. The reasons for the success of Jackpotjoy seem to be manifold – but it's particularly in its online Bingo offerings, and marketing thereof, where the company really seems to excel.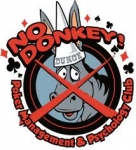 Well, not actually donkeys of-course since I am not familiar with actual donkeys playing poker, but I do know poker players who think they know how to play poker but actually they are real donkeys around the table. Confused? A donkey is a term describing a player that has no true understanding of the game. He will not throw away his measly pair when the board shows two over cards to his pair or a possible straight or flush. You may think this is great since you can win a lot of money from this situation but that is not always the case.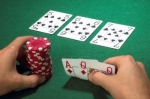 While mastering the basics of Holdem and Omaha is imperative for ever becoming successful at the online poker tables, the time comes for even a successful player to consider further options in the way of diversifying and further fine-tuning his/her game. There are always ways for even good players to make more money by putting the squeeze on their opponents in new and improved ways.
Read more about Intermediate Level Poker Strategy – Floating the Flop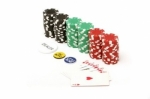 Set mining is easily one of the simplest and most straightforward ways to simplify one's post-flop decisions and to make solid money at the NL Holdem tables. As a matter of fact, the move represents such an efficient short-cut for most rookies that it alone can turn a player profitable, provided it's used in a proper and efficient manner.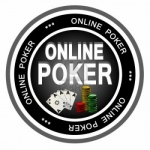 Being the ever-changing and evolving game that it is, online poker isn't exactly easy to figure out. Strategies that worked wonders years ago, may not be as efficient today, or they may have become downright counterproductive. The online poker world is an especially dynamic one. Nowadays, with so much strategy advice available for free, one would be hard-pressed to find players who actually take real money to the tables without having studied strategy beforehand.
Read more about Online Poker - Some Bad & Outdated Strategy Advice